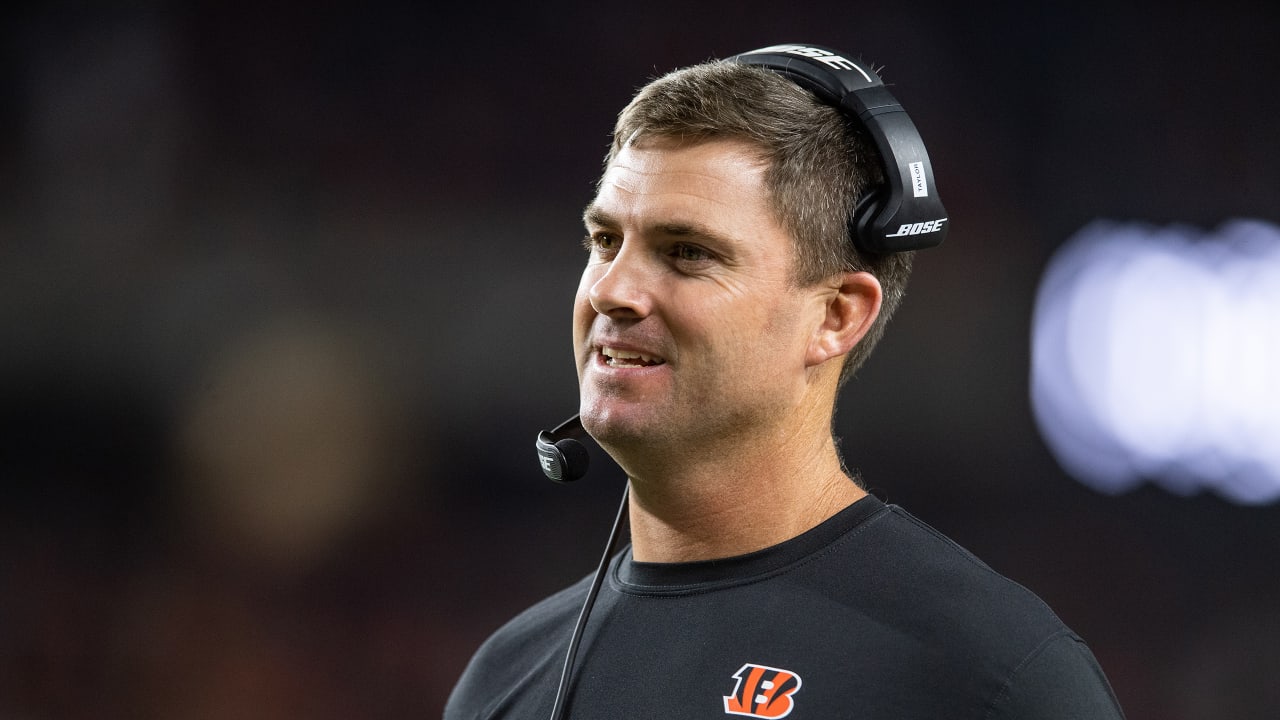 Zac Taylor signs contract extension
Mike Brown spent his early years in professional football watching his father, Browns head coach Paul Brown, dominate the game in the 1950s with quarterback Otto Graham. It reinforced his belief that the coach and quarterback are top of the list when it comes to winning in the NFL and he has faith in the team of Taylor and Joe Burrow.
Then, as he helped his father build the expansion Bengals, he realized what a virtue patience could be.
"I watched what he was doing. He was doing a good job when sometimes the results weren't what we wanted," Brown said. "There were reasons for that. Once we put Joe in the harness and other guys play like they can play, we got to the point where we can play anybody."
The offensive-minded Brown also hasn't escaped the fact that the 2021 Bengals have scored 444 points in the starters' 16 games. That was four shy of the franchise record set by the iconic 1988 offense. Clearly, he likes the new offensive wave that Taylor is leading.
"In this league, if you want to get where you want to go, get to the Super Bowl, you need a lot of things," Brown said. "All of those things are important. But some people, and I would be one of them, would say the most important part is being able to score. These days 30 points is at a level you can win week after week. It's something we're aiming for in the future. We have the ability to do it if we're doing well. Zac is the reason we can do it. It's his system. He teaches it effectively and our guys joined.