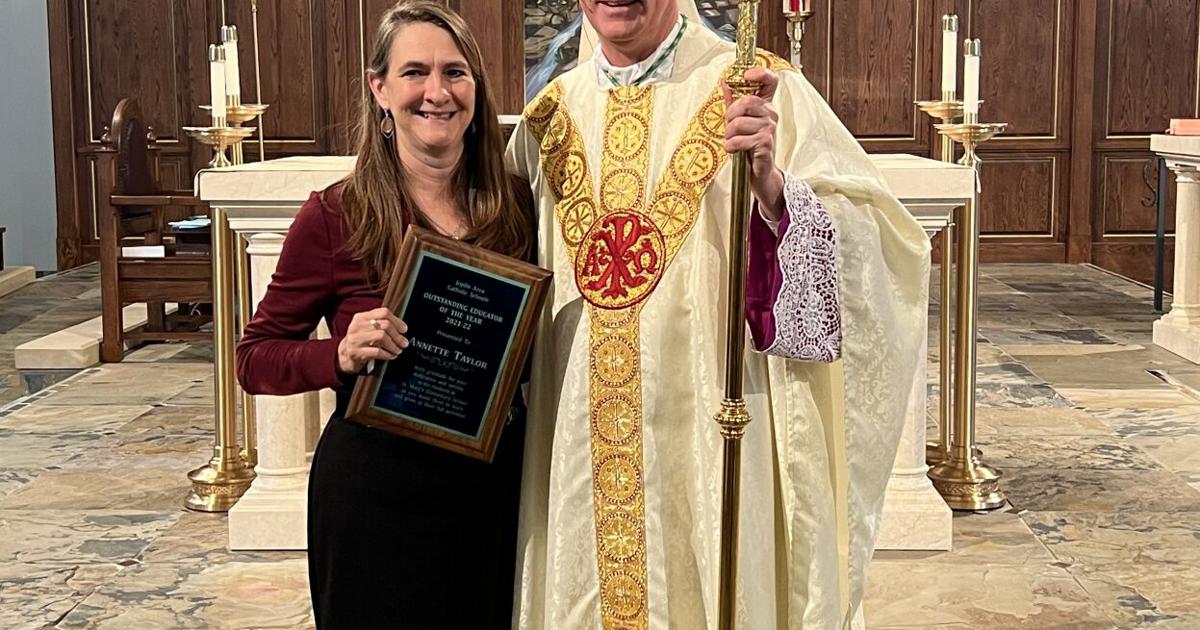 Your news: Announcements from WGU, MU Extension and more | Local News
The Pittsburg Ice Bowl benefit tournament is scheduled for February 26
The Pittsburg Department of Parks and Recreation and the Pittsburg Disc Golf Club are teaming up to host the Ice Bowl Benefit Tournament on Feb. 26 beginning at 11 a.m. at Schlanger Park Disc Golf Course.
Registration will take place from 10 a.m. to 10:30 a.m. on the day of the event and the tournament entry fee is five non-perishable food items or a $10 cash donation, with all proceeds going to the Wesley House in Pittsburgh.
For more information regarding the Ice Bowl tournament, contact the Pittsburgh Parks and Recreation Department at 620-231-8310.
Negro Leagues Baseball Museum added to US Civil Rights Trail
The Negro Leagues Baseball Museum is the third Missouri site to be included on the trail, which highlights individuals, events and places in 15 states and the District of Columbia that have been vital to the advancement of civil rights in United States.
"The fight for racial equality in our country has taken many forms, including marches, conflicts and trials. The inclusion of the Negro Leagues Baseball Museum adds another layer to the history preserved by the U.S. Civil Rights Trail," said Missouri Division of Tourism Director Stephen Foutes.
MDT nominated the museum for inclusion on the trail, which was created through a collaboration of participating states in 2018.
The Negro Leagues Baseball Museum opened in Kansas City in 1991. It tells the story of why the leagues were formed and how they ultimately contributed to social advancement in the United States. The Negro Leagues have produced some of baseball's greatest players, including Jackie Robinson, Satchel Paige, Josh Gibson, and James "Cool Papa" Bell.
The Negro National League – one of seven leagues in the country – was established in Kansas City in 1920 and included the Kansas City Monarchs.
Robinson, a member of the Monarchs, was the first player to cross baseball's color barrier when he joined the Brooklyn Dodgers. Buck O'Neil, a 2022 inductee into the National Baseball Hall of Fame, was Major League Baseball's first black coach and was instrumental in establishing the museum.
"We are deeply honored to be part of the US Civil Rights Trail," said Bob Kendrick, president of the Negro Leagues Baseball Museum. "The negro leagues have played an enormous role in the social advancement of America. Our inclusion on the trail will undoubtedly help more people understand that the Negro Leagues Baseball Museum is a civil rights and social justice institution that documents a powerful story of triumph over adversity seen through the lens of baseball. .
The other two Missouri sites on the US Civil Rights Trail are the Old St. Louis Courthouse, where Dred Scott's trial was heard, and the Harry S. Truman Presidential Library and Museum in Independence. Truman is credited with his executive order to desegregate the military – a move that helped pave the way for desegregation across society.
Learn more about Missouri sites on the US Civil Rights Trail and other civil rights stories in the state at visitmo.com/under-the-light/missouris-stories-civil-rights. For more information on the US Civil Rights Trail, visit civilrightstrail.com.
WGU Missouri launches new scholarship
To celebrate WGU Missouri's ninth anniversary, the fully accredited, nonprofit online university announced that it is awarding $450,000 in scholarships to new students seeking further education. Since its inception in February 2013, WGU Missouri has been committed to providing a high-quality, practical, and engaging college education for residents across the state, including working adults who have some college experience but no degree. . The WGU Missouri Ninth Anniversary Scholarships, worth up to $9,000 each, underscore WGU's mission to help make higher education even more accessible for adults in Missouri, especially those looking to strengthen their skills as the ongoing pandemic continues to impact the local workforce.
While many universities have seen declining enrollment since the start of the pandemic, enrollment at WGU Missouri continues to hold up and has actually managed to increase over the past 12 months. The university, which was created through a partnership with Western Governors National University and Governor Jay Nixon, currently has 3,340 students enrolled, a 2.8% increase from last year, and has awarded diplomas to 6,011 graduates, a fifth of whom graduated in the last 12 months. In fact, WGU Missouri has grown steadily since its inception nearly a decade ago. Statewide, WGU Missouri employs 191 staff members, has awarded more than $3.4 million in scholarships, and has partnered with more than 85 businesses, institutions, and organizations to create new opportunities for their employees to pursue higher education at an even lower level. cost and advance their careers.
WGU Missouri has been recognized for helping individuals earn their college degrees who otherwise could not easily complete or afford a traditional college program. The average age of students is 35, with more than 65% of participants from disadvantaged backgrounds or being first-generation students. In addition, 72% of students work full time while pursuing their studies. These graduates quickly see a difference in their lives as new career opportunities arise. As a result, students earn an average of $21,800 more within four years of graduation, which is significantly higher than the national average of $11,500.
"As we commemorate the ninth anniversary of the establishment of WGU in the State of Missouri, we want to recognize our students, many of whom have previously faced challenges earning their degrees through traditional means," said Dr. Angie Besendorfer , Chancellor of WGU Missouri. "We're proud to offer the 900,000 Missourians who have a college education but no degree an alternative, affordable route to earning their bachelor's and master's degrees — and ultimately advancing their careers and transforming their lives. We look forward to continuing to empower many more adults to return to school and graduate in the years to come. »
WGU Missouri offers more than 60 bachelor's and master's degree programs in business, information technology, K-12 teacher education, and health professions, including nursing. Unlike a traditional college program, WGU is for adults with past or current work experience who are looking to further their careers through education. WGU Missouri's competency-based education model allows mature students to leverage prior learning and experience to quickly navigate material they already know so they can focus on what they still have to learn.
To be considered for the WGU Missouri 9th Anniversary Scholarship, new and prospective students must be Missouri residents, admitted to WGU Missouri, and submit a scholarship application by June 30, 2022. Scholarships will be awarded based on the student's academic record, previous university experience. , online study readiness, current skills, and other considerations. The scholarship will be applied at the rate of $2,250 per semester, renewable for up to four terms toward WGU's already low tuition of approximately $3,800 per semester for most programs. For more information on this scholarship, visit missouri.wgu.edu/9th.
Thank a Farmer Week ends March 7
Farm Bureau Presidents Lana Couch and Ben Fizette of Barry & Lawrence join forces to co-sponsor a free market outlook and state of the industry meeting with Kelly Smith and Sam Polly for farmers and would-be farmers of our region.
After chili dinner and dessert, we'll start the evening with Sam Polly, Missouri's newest state director for pesticide safety education with MU Extension.
"The greatest threat to modern agriculture is negative public perception leading to over-regulation. The resulting exorbitant costs for regulatory compliance, prosecution and enforcement actions strip both our economy and our agricultural heritage. Polly said.
Sam will discuss the roots of this problem and what we can do while there is still time.
Next, Kelly Smith, Missouri Farm Bureau's Senior Commodity and Marketing Manager, will take the stage to provide a detailed summary of the agricultural market outlook.
"Kelly will cover a wide range of topics that impact our agricultural market, including the livestock commuter market, input costs, supply chain hiccups to the impact of the Russian standoff on your feed grain streams," said Ben Fizette of Lawrence County. President of the Agricultural Bureau.
We hope you will join us for the opportunity to learn from these knowledgeable speakers on the final day of "Farmer Thank You Week" – Monday, March 7, 2022 at 6:00 p.m., beginning with dinner at chili at the University of Missouri Southwestern Research Center. , 14548 Hwy H, Mount Vernon, MO 65712. Please RSVP by Friday, March 4 by calling Tosha at 417-466-7679.
UScellular announces $70.3 million network investment in Missouri in 2021
UScellular announced it has invested $70.3 million in its Missouri network in 2021. This includes $11.3 million in general network upgrades, $24 million in 5G modernizations and $35 million in 5G spectrum. that will bring additional benefits in the years to come while driving the business forward. multi-year 5G network strategy.
Additionally, in 2021, UScellular provided $38,405 in funding to Missouri nonprofits, teachers, and youth organizations, including $30,000 to Boys & Girls Clubs of Columbia, $4,094 to teachers per through donations to DonorsChoose.org and $4,311 through its Community Connections program. Three Boys and Girls Clubs in Missouri also received $316,525 in hotspots and services to help their members connect to the internet at clubs or at home as part of the After School Access Project. of the company.
"Connectivity is more important than ever right now, and at UScellular, we're committed to keeping our customers connected to the people and places that matter most to them," said Joe Cabrera, director of sales for UScellular in Missouri. and Kansas. "We will continue to invest in creating a great wireless experience for customers, while ensuring we provide essential resources to young people in our local communities. »
To help ensure customers have a great shopping experience, UScellular also invested $1.15 million in its Missouri retail store environments in 2021. This includes 12 new, relocated, redesigned or upgraded stores that bring better showcase the variety of products and services that the company provides, making it easier for customers to find what they need.
For more UScellular news and information, visit newsroom.uscellular.com.