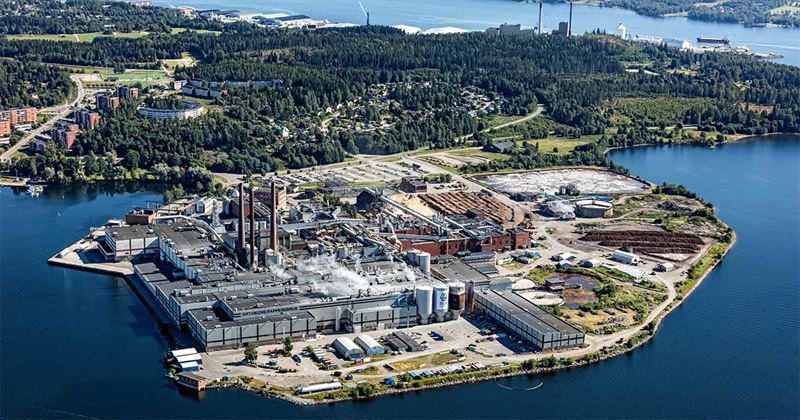 SCA to install microwave consistency measurements at the Ortviken plant in Sweden
Valmet will provide eleven Valmet microwave consistency measurements (Valmet MCA) to SCAthe Ortviken plant in Sweden. The mill is currently in the process of being converted from paper production to market pulp production. Consistency measurements will be installed in the new Chemi-Thermomechanical Pulp (CTMP) line to reliably control the process. The measurements will be delivered during 1Q 2022.
The Valmet Microwave Coherence Measurement measures the total consistency of the pulp process flow regardless of fiber length, dripping, wood species, or mix. The measurement is unaffected by throughput, brightness or color and allows better control for more efficient production, improved quality and cost savings with less process disruption and less non-quality products. It offers a wide range of consistency (0-16 Cs%) for different applications in the pulp and paper industry. The sensor is easy to install and does not require regular maintenance, reducing commissioning and running costs to a minimum.
The SCA Group is the largest private forest owner in Europe and offers wrapping paper, pulp, wood products, renewable energy and services for forest owners and efficient transport solutions. SCA Ortviken in Sundsvall, Sweden is a factory site in transformation.
Valmet is the world's leading developer and supplier of process technologies, automation and services to the pulp, paper and energy industries.