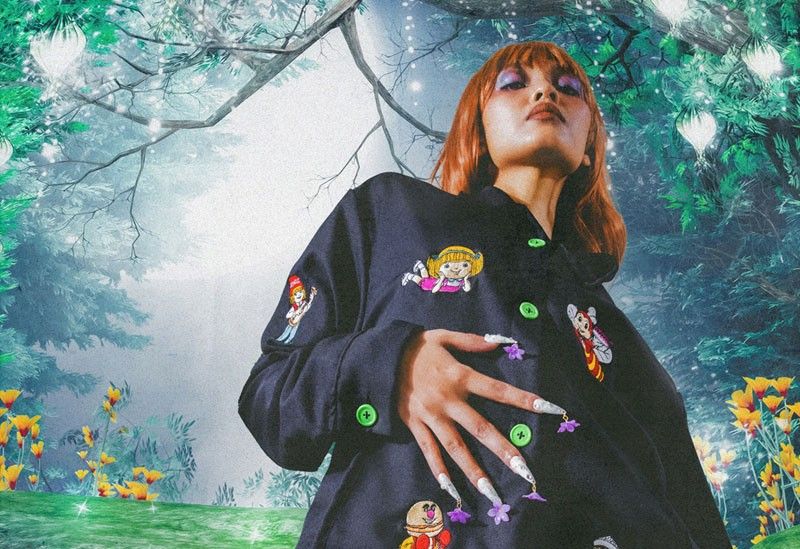 Reshaping fashion in "atomic" proportions
"Atomic will always have a Factory Boy essence to it," says Fed Pua. "They're both inspired by my life in Manila and the various pop culture phenomena I grew up in."
Creative director Fed Pua returns to ready-to-wear at a time when the homogeneity of fashion as content poses a problem of waste (and taste). Growing up on Sailor Moon, Warhol's Factory, Japanese street fashion magazine Fruits and early 2000s grunge, rolling with the subcultures of Manila kitsch and New York bustle, her new label Atomic puts spotlighting unique Filipino iconography in nostalgic aesthetics.
The first Happi piece "encapsulates the soul of the brand," says Fed, a jacket adorned with meticulously hand-embroidered Jollibee and friends. "I love appropriating images from my childhood, so it felt fitting to introduce our distinct Filipino point of view to the market."
Known among style makers for his pop culture-relevant curation at his (online only for now) shop It's Vintage, Atomic was born out of his experimentation at Rework, where he recycled t -rare merch shirts from the It's Vintage archives in the sexiest lace-ups and cheongsam crop tops and turned the coolest vintage jeans into Missy, a baguette bag that's still as cool and fashionable as it was when it launched, now in the Atomic online store.
While Happi's mix of iconography and skatewear is familiar, Fed points out that "the simple style of the work jacket was a nod to Factory Boy", his brand of jackets, caps and t-shirts that he founded in 2016.
"I also opted for this style because the unsold fabric we were able to source is reminiscent of Japanese workwear," he continues. He spent a year researching and testing unsold materials and sampling with different family tailors until he was satisfied.
Eco-friendly without the green-washing, carrying on the history of the Philippines by working with denim in its own way (Did you know that Levi's made some of its world famous jeans in the Philippines until 2008?), It adds: "The jacket is made from a deadstock cotton twill fabric that has been carefully selected and hand-embroidered by a small, family-owned boutique that we work with frequently. This is extremely limited due to the limited amount of fabric we can source.Each Happi takes at least a week to be made to order.
"I would say Atomic is the culmination of everything I've been through as a designer into a more cohesive and mature brand," says Fed. "Atomic will always have a Factory Boy essence to them. They're both inspired by my life in Manila and the various pop culture phenomena I grew up participating in.
What to expect from Atomic? "More silhouettes, from baby t-shirts to accessories to outerwear," he teases.
The changes at Atomic go beyond the appearance of each part. He will forego the usual seasonal collection. "Each piece created for Atomic is so personal to me, from concept to production process, which is why I feel like each piece should shine individually when we drop it."
Fans of the in-person shopping experience will be happy to hear that a new It's Vintage store is in the works. "We are looking for a new space that works for us, but also very excited to diversify the product line (due to popular demand). Hopefully I will be on another shopping trip in a few months to finally finding women's clothing (jewellery, designer pieces and bags) that I'm sure everyone will be delighted with.
***
Buy the Happi jacket and the Missy bag at atomicworldd.com
Photos of JOSEPH BERMUDEZ
Hair and makeup by JAZTHINE MANOLOTO
Styled by MARTINE VELASCO
Modeled by RAEJELL ROXAS and SIOBHAN MOYLAN