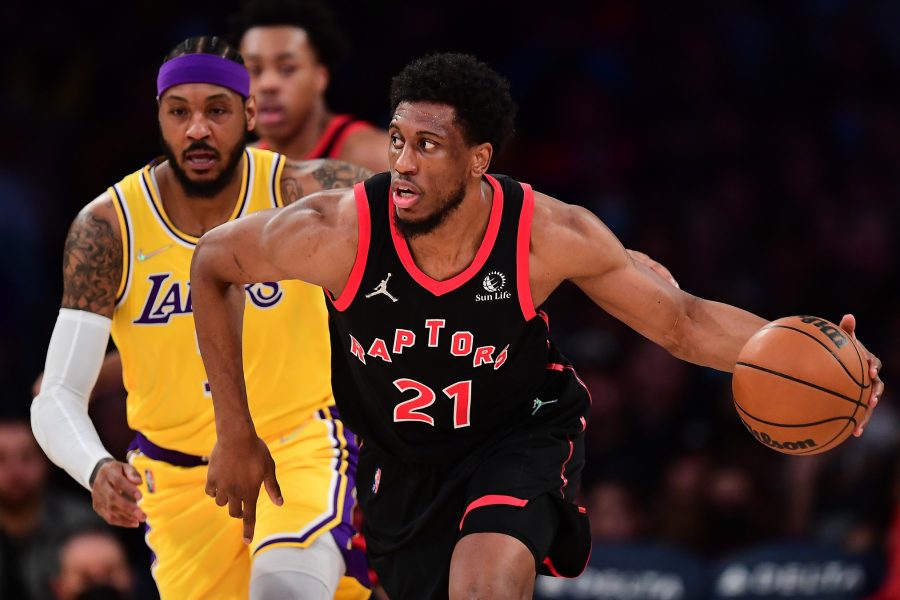 Raptors sign Thaddeus Young to two-year extension
11:22 p.m.: The Raptors' new contract with Young is already official, according to NBA.com's transaction log. This signals that the team technically signed Young to a veteran's extension on June 30, rather than waiting for him to hit the open market and sign him to a free agent contract.
For practical purposes, the outcome is the same — the Raptors have locked Young into a two-year, $16 million deal. One notable difference is that he will immediately become eligible to trade instead of Dec. 15 as a signed free agent.
---
5:47 p.m.: The raptors eventually re-sign Young Thaddeusaccording to Chris Haynes of Yahoo Sports (Twitter link), which hears agents Jim Tanner and Max Wiepking that Young will get a two-year, $16 million deal that includes incentives.
Toronto owned the rights to Young's Bird after acquiring him from San Antonio at the February trade deadline, giving the Raptors the chance to break the salary cap to retain him.
Young, who turned 34 on June 21, averaged modest totals of 6.2 PPG, 4.0 RPG, 2.0 APG and 1.0 SPG on 0.518/0.354/0.469 shots in 52 season games regular between the two teams last season (16.3 MPG). Still, he was productive by the minute and is a smart player on both ends of the court who provides veteran leadership to a fairly young Raptors team.
The 15th pick in the 2007 draft, 2021/22 was Young's 15th NBA season. He played for Philadelphia in his first seven seasons before bouncing back a bit, making stops in Minnesota, Brooklyn, Indiana and Chicago before last season.
Young holds career averages of 12.8 PPG, 5.8 RPG, 1.8 APG and 1.4 SPG on 0.502/0.332/0.663 shooting in 1,085 games (29.3 MPG). He's unlikely to find a significant role with Toronto in the next two seasons, but the Raptors traded their first-round pick in the draft (and picked up a first-round second-round pick) to acquire him, so obviously they made re-signing a priority.