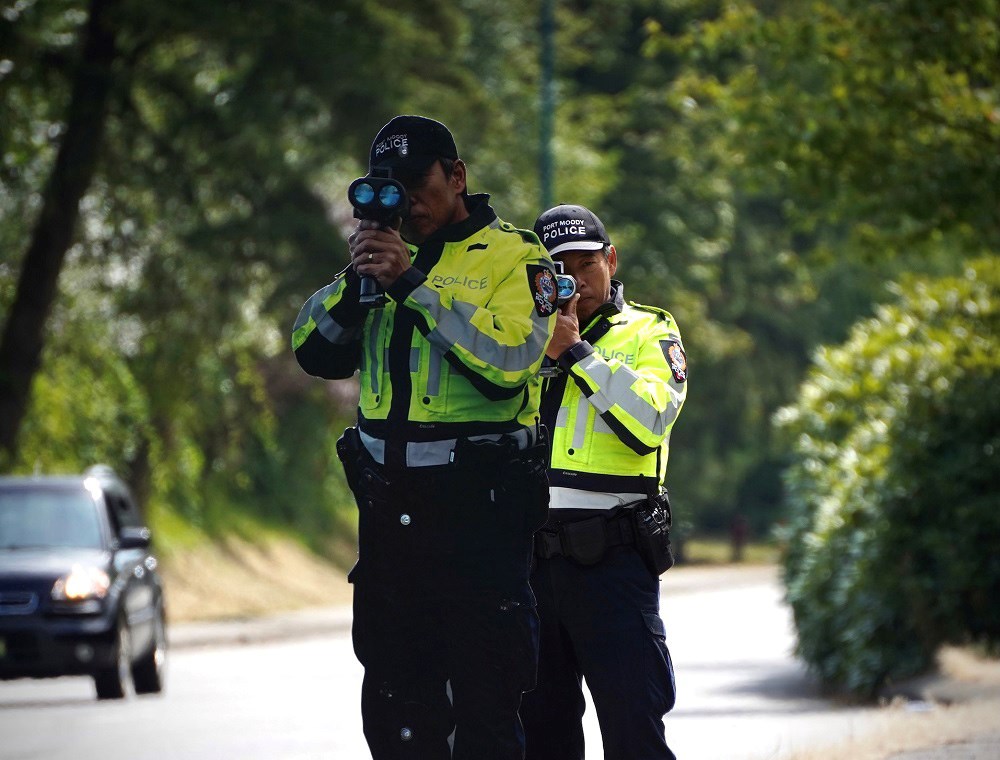 Port Moody's new traffic cop has a 'one-dimensional' duty
There is a dedicated PMPD traffic sergeant looking to crack down on local speedsters as 110 tickets have been issued so far.
Keep your eyes on the road, because there's a new Port Moody Police Officer watching you all the time.
And the local department (PMPD) is advising the public that he is very dedicated to his new position and will not be taking breaks, sick hours or vacation days.
sergeant. The slowdown was deployed to the PMPD and was sent on its first "one-dimensional" mission on Wednesday morning (August 10) to hunt down speedsters in several areas of the city.
Now, of course, Sgt. The slowdown – as realistic as it looks – is a cutout of an officer holding and looking through a speed radar gun as if looking for commuters who might be overzealous with the throttle.
And he will always have a partner with him too.
In an interview with the News from the three cities, Spokesperson for the PMPD Const. Sam Zacharias says Sgt. The slowdown will be joined by "real traffic enforcement officers, to prevent motorists from becoming complacent towards the effigy".
His recruitment follows several instances of speeding in Port Moody, as summer usually brings out lead-footed drivers compared to other seasons.
According to Zacharias, nearly 110 infraction tickets were handed out by the department between June 1 and July 31 of this year, a 22% increase from the nearly 90 that were handed out during the same period. in 2021.
Speeding fines range between $138 and $483, under British Columbia motor vehicle law.
Zacharias adds that he hopes Sgt. The rollout of the slowdown, which has already included thoroughfares like Clarke Road, Barnet Highway and David Avenue, can reduce those numbers and encourage the public to stick to posted speed limits.
"Our Coquitlam RCMP partners have already successfully launched their own Officer Scarecrow several years ago and now we are following suit," he says.
"There is certainly room to expand the program over time – adding more areas for cutting deployment."
The initiative is a collaboration between the PMPD and the City of Port Moody's Engineering and Operations Department.