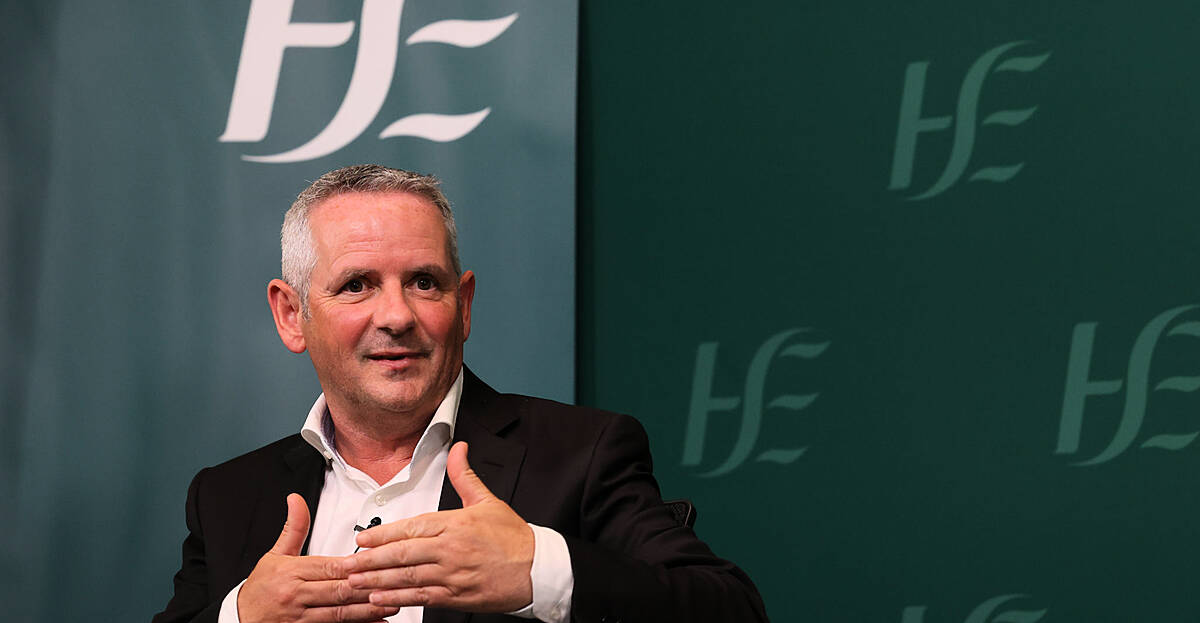 Paul Reid: Ireland "moves away from measuring infections"
The HSE chief said Ireland was moving away from measuring COVID-19 infections.
Paul Reid spoke like new contact tracing rules are in place for primary schools and nurseries.
Contact tracing of close contacts will not be carried out, while people 12 years of age or younger – who are close contacts and are asymptomatic – will not have to restrict their movement.
Mr. Reid said Current affairs lunch Ireland is entering a new phase of the pandemic.
"It's a different phase we're in now – we're in a phase where we're moving into… a transition phase.
"It's not eradicating the virus from afar, but it's a different phase."
"What we envision and anticipate is what I would call a transitional phase.
"We have heard many experts talk about the shift from pandemic management to endemic, and what it looks like differently.
"So what we're seeing is… moving from measuring infections and the number of infections to how we monitor disease in our communities – as happens with many other infectious diseases.
"From a health perspective, he seeks to assess symptomatic people and identify symptomatic people.
"We will continue to test for epidemics and continue to do general surveillance.
"But it goes from being a measure of infection to a clinical assessment of the disease in the community.
"And part of that transition is making sure that we do that and put the weight on non-COVID health services as well."
Regarding the changes to contact tracing in schools, he says it was taken on a risk basis.
"What we need to do is make decisions based on the balance of risks presented to us.
"And on the balance of risks that are presented to us, what we see are much lower levels of transmission in schools.
"It was around 15/16%, now less than 5%.
"But more importantly: Children don't get primarily sick or even further transmission outside of school.
"The toll for us is that having a significant number of children – sometimes between 10 and 12,000 – out of school … is a much higher risk."
Main Image: Paul Reid, CEO of HSE at Dr Steevens Hospital in Dublin for a weekly operational update from HSE on the response to COVID-19 in August 2021. Photo by: Sam Boal / Photocall Ireland