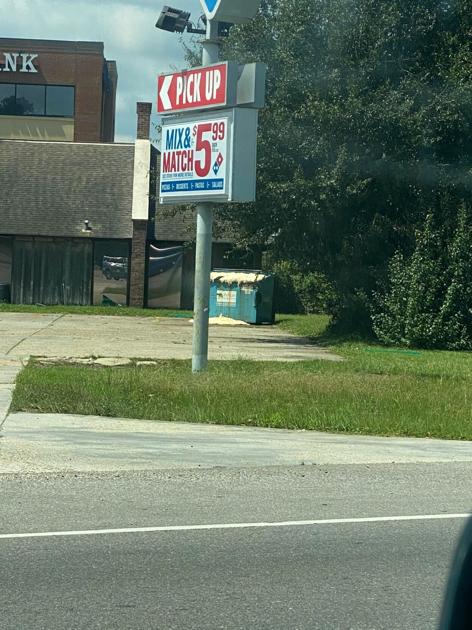 Northshore Pizza Dough Takes Huge Proportions, Passes Dumpster After Ida | Hurricane center
A mass of pizza dough thrown by a Domino's Pizza employee tasked with preparing Covington's pizzeria for Hurricane Ida has grown to huge proportions over the past week.
What started out as a drop completely contained by the dumpster rose and exceeded its metallic limits thanks to temperatures that hovered in the 90s. Resident Nicole Amstutz, who describes herself as a " Snacktion Reporter, "documented the growth of the blob since Wednesday via social media.
The general manager of Domino's Pizza did not immediately respond to interview requests.
More than 70 homeless animals housed at the Northshore Humane Society were evacuated on September 2 after Hurricane Ida cut power and cleaned up …
Amstutz's Facebook post had collected 1,600 shares on Saturday afternoon. "I'm really glad it makes so many people laugh at such a stressful time," Amstutz commented.
See the progress of the dough below.