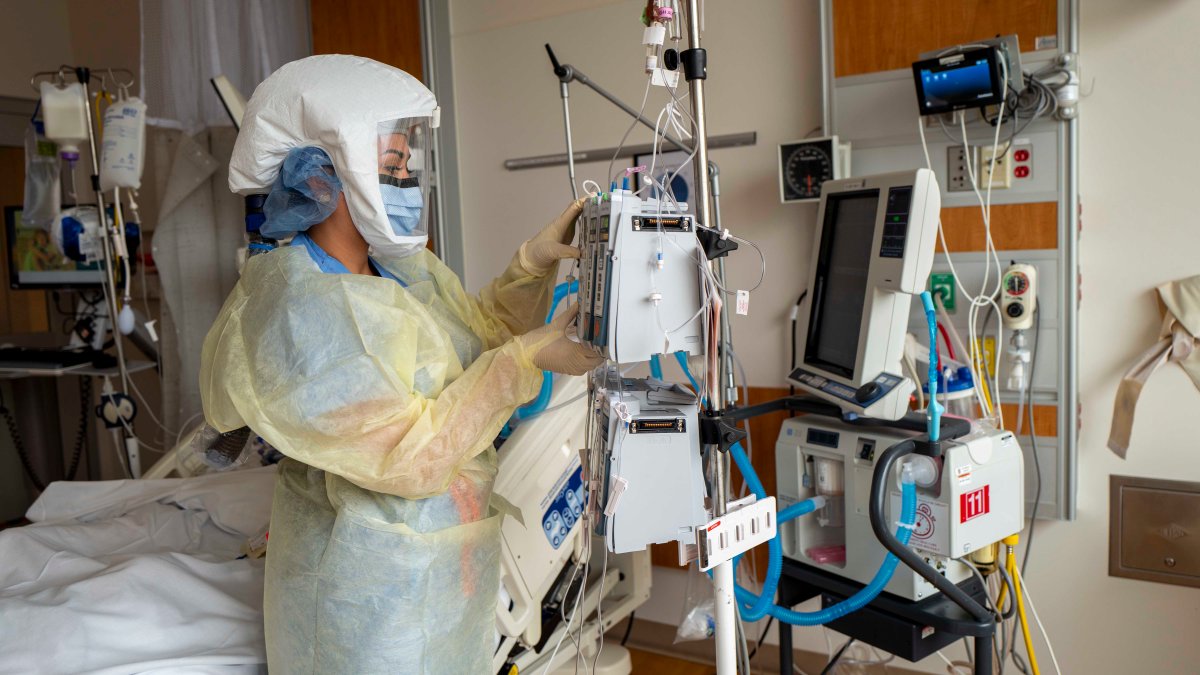 No intensive care beds available in southern Illinois amid increase in COVID hospitalizations – NBC Chicago
For at least the second time this week, one of Illinois' health care regions reported no intensive care unit beds available, an issue that prompted an advocacy group doctors called it a "public health emergency of epic proportions."
According to updated statistics from the Illinois Department of Public Health, Region 5, made up of 20 counties in the southern tip of the state, had none of its 94 intensive care beds available for admission. at 11:59 p.m. Thursday.
The region has seen its ICU bed availability remain below 10% for more than a month, and hospitalizations have continued to remain high even after a steady uptrend in those numbers began to decline in early September. .
Prior to that, hospitalizations had increased significantly in August, peaking at 164 on September 1. On Thursday, that number dropped slightly to 153, but remains well above what it was during the descent of hospitalizations that occurred after the COVID vaccine. became more widely available in the spring.
In a tweet, the Illinois Healthcare Professionals Collaborative Action Team (IMPACT) called the lack of available critical care beds in the region a "public health emergency of epic proportions," explaining that people can help turn the situation around by getting vaccinated and wearing a mask.
The positivity rate has also remained steadily high in Region 5, exceeding 10% since mid-August. The number continues to be the highest in the state, reaching 10.2% on Tuesday.
Availability of intensive care beds has been a problem statewide during a recent increase in COVID cases, with the state's 11 health care regions reporting less than 25% availability of care beds intensive.
A total of 502 COVID patients are currently in intensive care units across the state, occupying about 18% of the state's intensive care beds, according to data from the IDPH. Of these patients, 275 are on ventilators as of Thursday evening.
Overall, hospitalizations are down statewide, with 2,082 patients currently hospitalized for COVID. This is a drop of more than 200 from the 2,346 hospitalized on September 9, showing that hospitalizations could level off amid the pandemic.