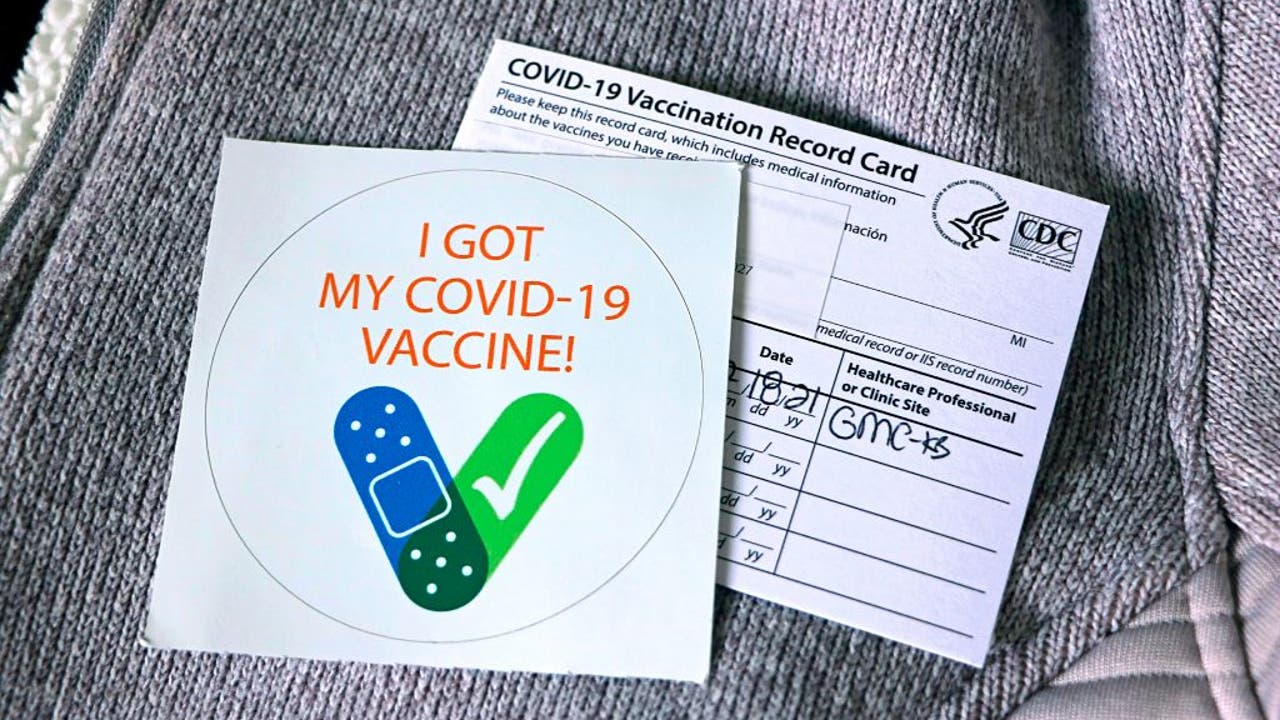 Mask mandate extended, vaccine passport could be in store for Montgomery County
MONTGOMERY COUNTY, Maryland (FOX 5 DC) – Montgomery County Executive Marc Elrich recommends an extension of the mandate for indoor masks as well as vaccine passports for restaurants.
Download the FOX 5 DC News app for the latest local news and weather
It comes as county health officials say hospitalizations nearly doubled in a month, from 66 to 130 on Wednesday.
"This matches the increase in the case rate that we have seen across the county," Sean O'Donnell, Montgomery County emergency preparedness manager, said at Wednesday's press conference.
The county now has around 100 cases per 100,000 residents in the past 7 days.
The county council decided to end the term for indoor masks after the county's vaccination rate reached 85%. Officials said on Wednesday it was 80.9%.
PREVIOUS COVER: Montgomery County Reinstates Mandate For Indoor Masks This Weekend
During the briefing, Elrich said the board should reconsider ending the mask's tenure.
"I would not like [end it] if it was up to me, "Elrich told FOX 5.
It's up to the board to decide, but Elrich said he urges them to keep the tenure in place until the workload decreases.
"Now you've just received a variant of the virus that infects the herd that has already been vaccinated or has had COVID. So that notion of herd immunity doesn't seem to be valid at this point," Elrich said. "We have incredibly high vaccination rates, and we are always getting more cases."
Elrich also said on Wednesday that he would also like to see vaccine passports for restaurants, which he calls vulnerable spots because people are being exposed. That would mean you need to get vaccinated for dinner in the county, a first in Maryland and the DC area.
READ MORE: Montgomery County schools waive mandate to vaccinate employees
He acknowledged that state officials were resistant to the idea and could potentially prevent the county from moving forward.
It's unclear whether the county council will agree with Elrich.
When FOX 5 interviewed board chairman Gabe Albornoz last month, before the Omicron variant hit the headlines, we asked if the mask's tenure would ever be gone for good.
"If there was a new variant similar to the delta variant that made its appearance, all bets would be void and we will have to re-evaluate once again," Albornoz said on November 16.
SUBSCRIBE TO FOX 5 DC ON YOUTUBE
Council members are expected to meet with county health officials soon to decide what to do next.