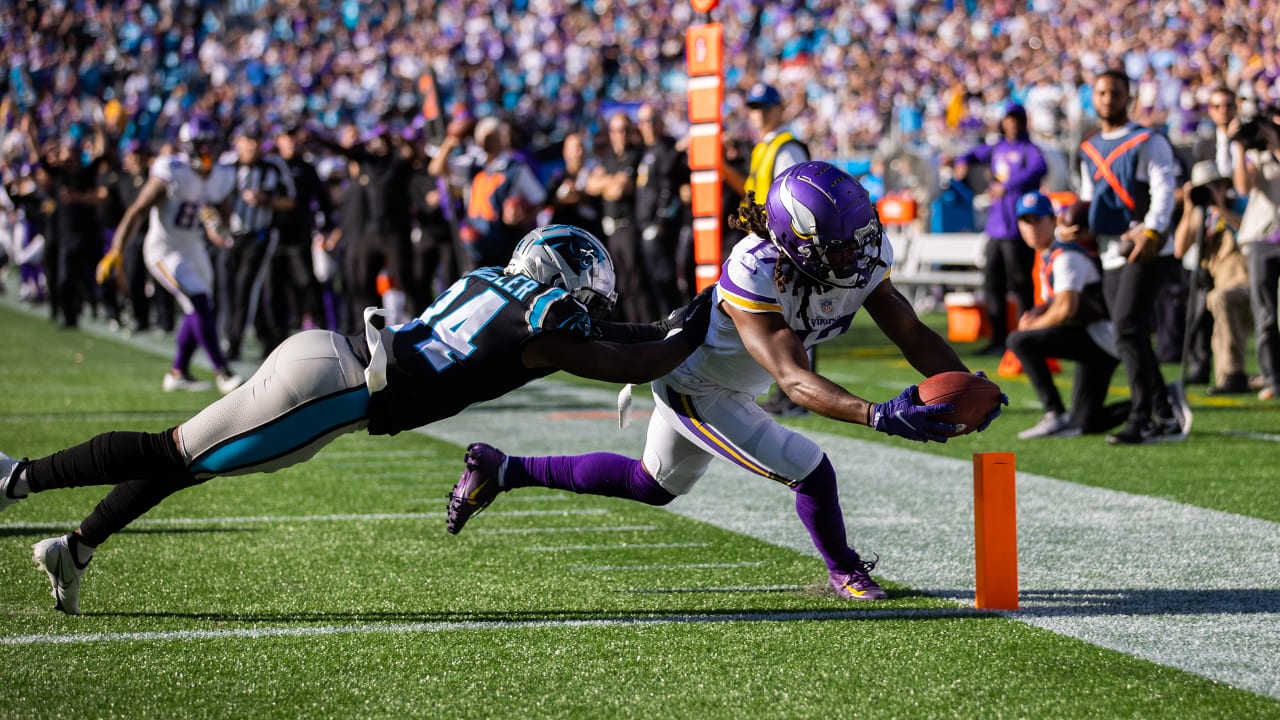 KJ Osborn adds 'extra dimension' to Viking offense
Vikings' post-bye opponent is' different ', says Adam Schein
The Vikings will enjoy their goodbye this weekend but get back to work quickly for their Sunday night football contest against the Cowboys on October 31st.
Before the trip from Dallas to New England, I really liked the Cowboys. But still, facing the greatest manager of all time (Bill Belichick) is still a tough task – especially when the "Boys shoot themselves in the foot with penalties, and [Head Coach] Mike McCarthy handles the game like a rookie head coach. Honestly, when Dallas followed up on Trevon Diggs' thrilling fourth-quarter pick by immediately giving up a 75-yard touchdown, I was worried we'd see the "same old Cowboys" bubble burst.
But something strange happened on the way to a vintage Dallas disappointment: The Cowboys won!
I believed in this team's promise throughout the offseason, praising Dak Prescott's overtime, touting Ezekiel Elliott's rebound potential and securing a spot at CeeDee [Lamb] moving train of escape. I thought this team would be different – and it is! Dak just shredded a Bill Belichick defense, completing over 70% of his throws for 445 yards and three touchdowns. Dan Quinn's defense ranks second in turnovers, thanks in large part to Diggs' incredible six-game tally with seven picks. He's a well-rounded NFC power player who will win the East by at least four games and have a great opportunity to make a playoff run.
Dallas and Minnesota have the same week off, meaning both NFC teams will enter the Halloween night game feeling refreshed and ready to go.
The Vikings will have a home crowd at US Bank Stadium on their side, but they will certainly have their hands full with the Cowboys.