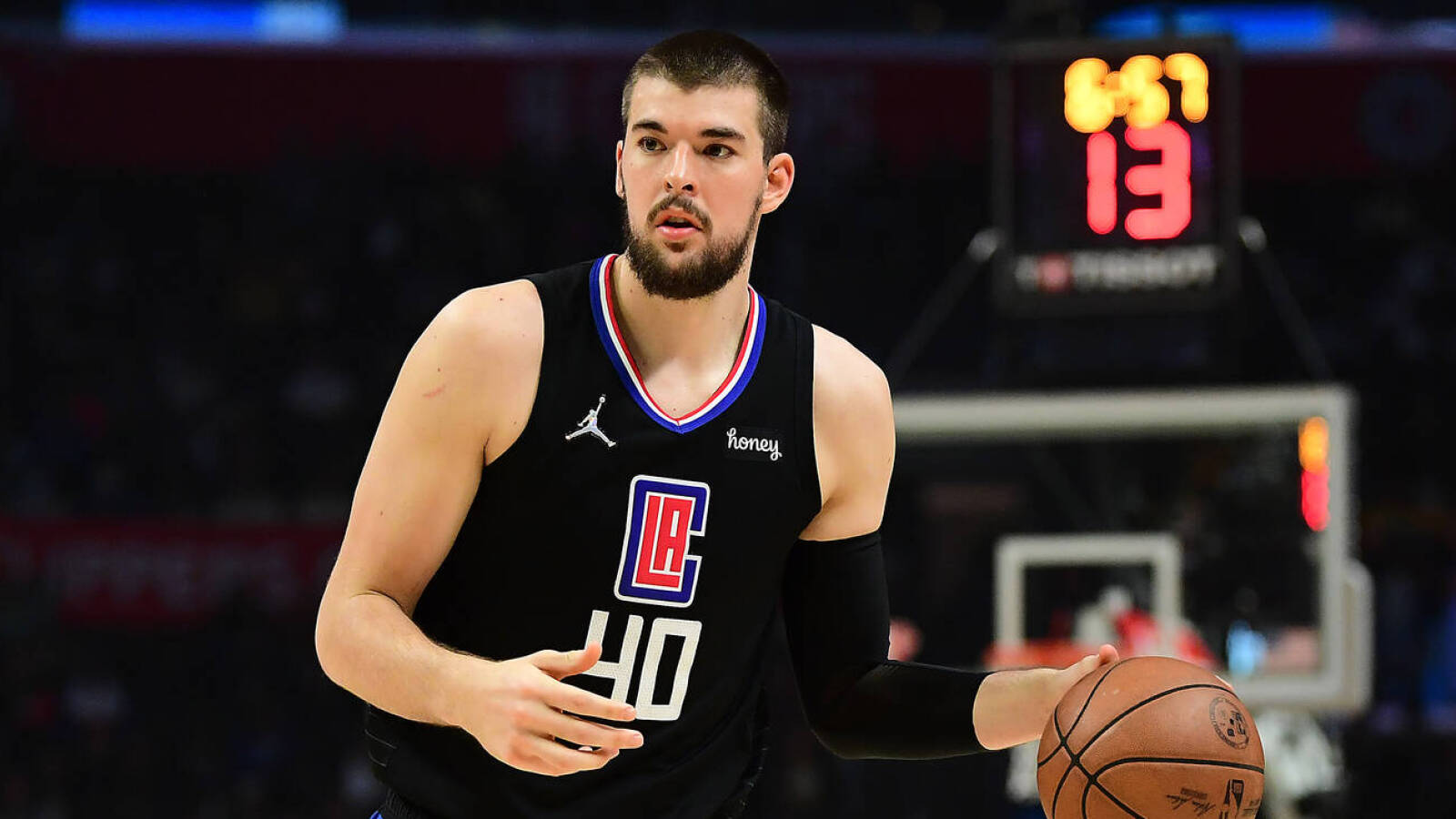 Ivica Zubac and Clippers agree to a three-year, $33 million extension
The Clippers and Ivica Zubac have agreed to a contract extension that will cover the next three years and will be worth $33 million, agents Jeff Schwartz and Mike Lindeman to tell about Adrian Wojnarowski from ESPN.
The Clippers held a team option on Zubac for the 2022-23 season worth $7,518,518, but will decline that option as part of the extension deal, Wojnarowski reports.
The new deal, which will continue through the 2024-25 season, will not include any options, according to Andrew Greif from the Los Angeles Times.
Zubac, 25, was the Clippers' starting center in 2021-22, appearing in a career-high 76 games and starting them all. He also set new career highs in points (10.3), rebounds (8.5), assists (1.6) and blocks (1.0) in 24.4 minutes per game.
Zubac will be the second Clippers player to receive an extension between the end of the regular season and the start of the 2022-23 NBA championship year, joining Robert Covington.
Los Angeles now has more than $171 million in guaranteed money on its books for next season regardless of its deal with John Wall – rumored to be worth the mid-level taxpayer exception – or possible new free agent deals like Nicolas Batum, Isaiah Hartenstein and Amir Coffey. The team's tax bill is expected to be worth at least $80 million, assuming a taxpayer MLE contract for Wall, per Yossi Gozlan from HoopsHype, and that number may continue to grow.
Hartenstein cannot be traded for six months after he officially signs the extension, as it exceeds the extension and trade limits.