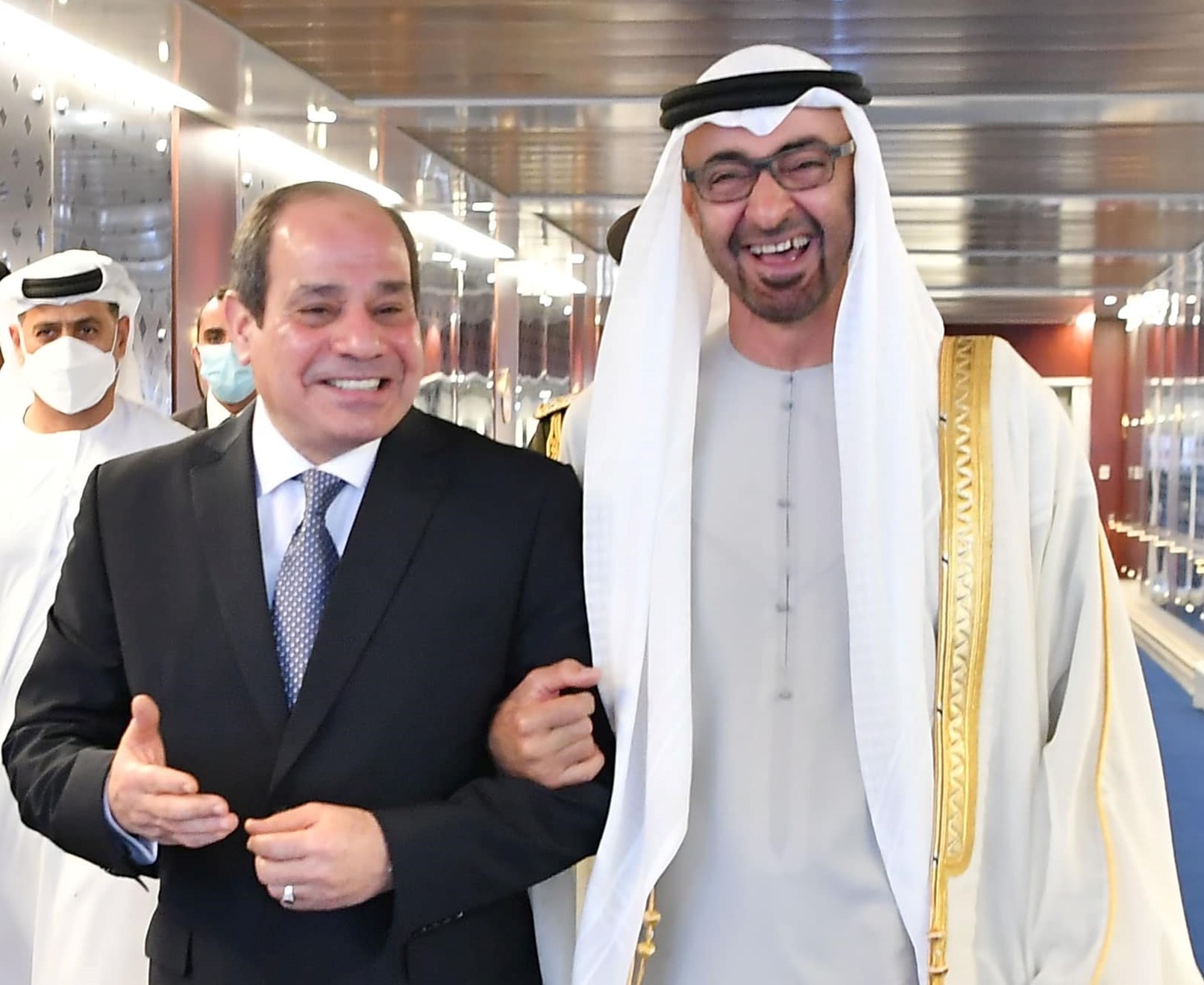 Egyptian Sisi: Gulf security is an extension of Egyptian national security
Egyptian President Abdel Fattah al-Sisi said on Wednesday that the security of Gulf countries is an extension of Egyptian national security.
He insisted on not allowing it to be transgressed, to deal effectively with the threats faced by the Gulf countries and to reject any practice aimed at destabilizing them.
Sisi's statements came after he met in Qasr Al-Watan, in the capital of the United Arab Emirates, Abu Dhabi, with His Highness Sheikh Mohamed bin Zayed Al Nahyan, Crown Prince of Abu Dhabi and Deputy Supreme Commander of the Armed Forces.
President Sisi said his current visit to the United Arab Emirates is a continuation of the close and distinguished relations that bind the two countries and their common destiny and future, once again expressing the solidarity of the Egyptian government and people. with the United Arab Emirates after the recent terrorist incident which left civilians dead and injured.
Sisi affirmed Egypt's condemnation of any terrorist act committed by the Houthi militia to target the security, stability and safety of the brotherly UAE and its citizens.
Egypt's support for all measures taken by the United Arab Emirates to deal with any terrorist act targeting it, as part of Egypt's firm position on supporting the security and stability of the United Arab Emirates United Arab Emirates and the close link between Egyptian national security and the security of the United Arab Emirates.
Egyptian presidential spokesman Bassam Rady said that during the meeting, consultations were held regarding the latest developments on issues of common interest on the regional scene, in particular Libya and Yemen, where he was agreed that the paths of political solutions are the basis for solving these problems. problems.
Sisi underlined the Egyptian position with regard to the settlement of the regional crisis which is based mainly on: the undermining of foreign interventions, the fight against violence and extremist and terrorist groups, and the preservation of national institutions of the State, with the aim of restoring security and stability in the countries affected by these crises, and preventing them from threatening regional security.
The Egyptian president stressed that solidarity, unity of Arab countries and consistency of positions are among the most effective means to ward off the external dangers of the Arab world as a whole.