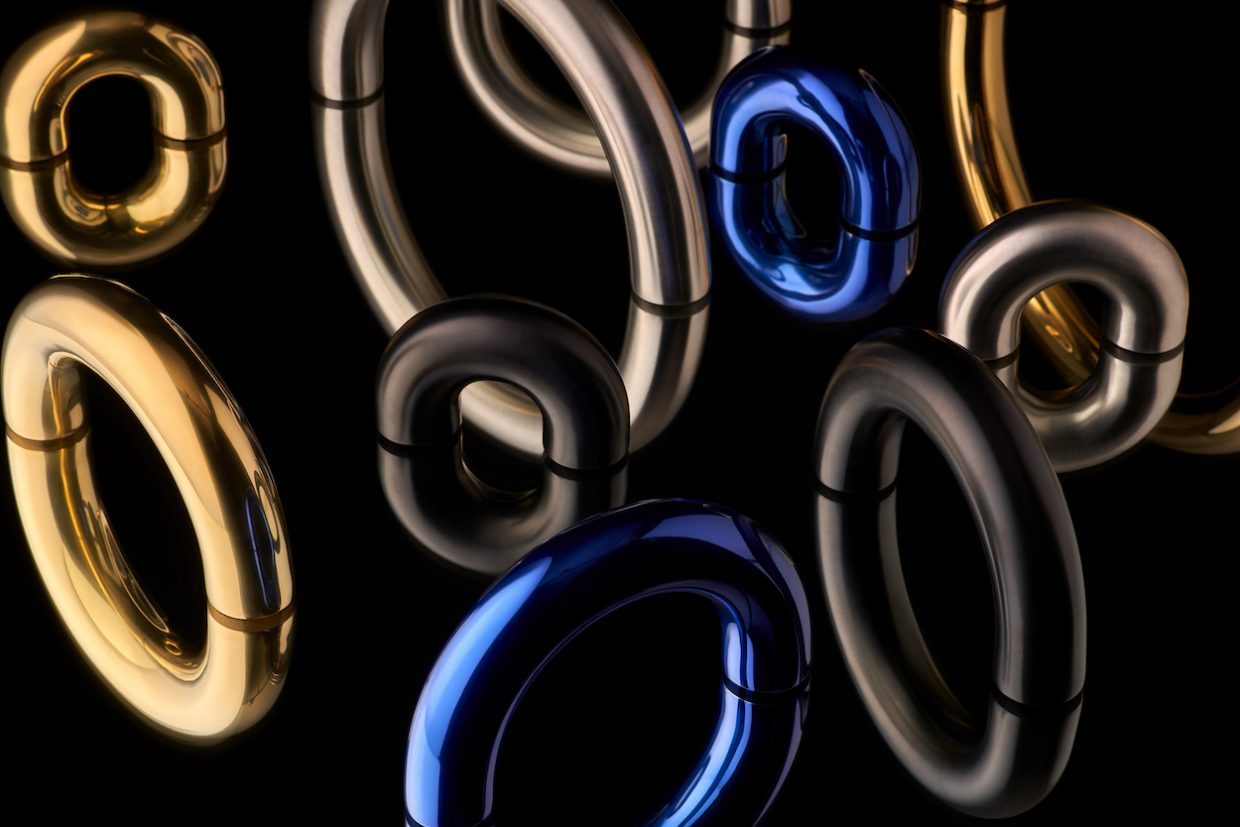 D Line helps Tom Dixon embrace hardware – SURFACE
D Line is probably best known for its contemporary iterations of Danish design classics, such as Arne Jacobsen's 1960 hardware collection, the very definition of 'form meets function'. Tom Dixon, meanwhile, is one of the most distinctive designers of his generation. Both could be forgiven for resting on their laurels. Instead, they joined forces to rethink the basics. For them, the future is Fat.
"We've spent the last 15-17 years building our label and our aesthetic, and trying to collaborate as little as possible as we define what we look like," says Dixon. But now, "it's time to start collaborating with our new friends. Our brand principles are closely aligned with those of D Line: a focus on quality, endurance, innovation and durability.
The Fat hardware collection builds on the strengths of both companies. Dixon turned to doorknobs for their "particularly difficult and hyper-functional set of challenges, because they evolved rather than were designed." Which, he says, often leads to hardware that prioritizes aesthetics over accessibility. Its new collection proudly displays its usefulness: the generous proportions of the handle, the key crest and the thumbturn, the knockers and the door stops clearly articulate their identity while affirming their presence and making a good figure.
"The route we've taken is to try to bulk up the normal grip and give it a softer edge," says Dixon. "So by inflating the handle of the normal tube, creating a very rounded end, and making the artifact bigger, we end up with something more grippable, less angular, and less pointy to the touch." In other words, more useful.
Fat marks the entry of Dixon and his Design Research Studio in architectural hardware. Each is crafted from AISI 316 stainless steel or solid brass, refreshed with finishes including a cool charcoal and a vibrant, startling electric blue. "The fat could range from preschools to hospitals to trendy nightclubs," Dixon says. "We found it quite difficult to make something that works well but looks distinctly different, but we think we may have cracked it."