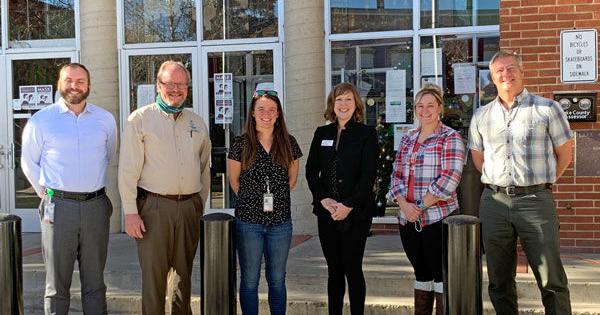 CSU Extension will offer programming | Free content
On December 2, the County Commissioners Council officially became a partner in the extension of Colorado State University. The partnership aims to provide a multitude of educational opportunities for residents of Lake County.
Throughout 2021, Chaffee County Extension Director (and Acting Regional Director) Kurt Jones conducted a one-year Community Needs Assessment in Chaffee and Lake Counties . The assessment included reviewing many existing community and comprehensive plans, interviews with key stakeholders, and conducting community surveys.
The next step that emerged from this work was to hire a Director of the Lake County Extension with an educational focus on family awareness and consumer science, including safety education. food, healthy lifestyles, family financial management education and economic development. The position is supported by funding from the Lake County Government, Colorado State University, and the United States Department of Agriculture.
The partnership will enable inter-county programming between Lake and Chaffee counties to support organizations such as 4-H and Colorado Building Farmers.
Residents of Lake County can explore the 4-H Project areas during the upcoming "4-H Funday" scheduled for February 27 from 2:00 p.m. to 4:00 p.m. at Lake County Middle School. Email [email protected] or call 719-539-6447 for more information.
The Colorado Building Farmers program will run from January 12 to March 9. The program helps local agricultural producers write or refine business plans and discover best practices to support local food production. The program is offered online and as a hybrid online and in-person course. For more information about the program or to find out more about Lake County Extension's offerings, email [email protected]