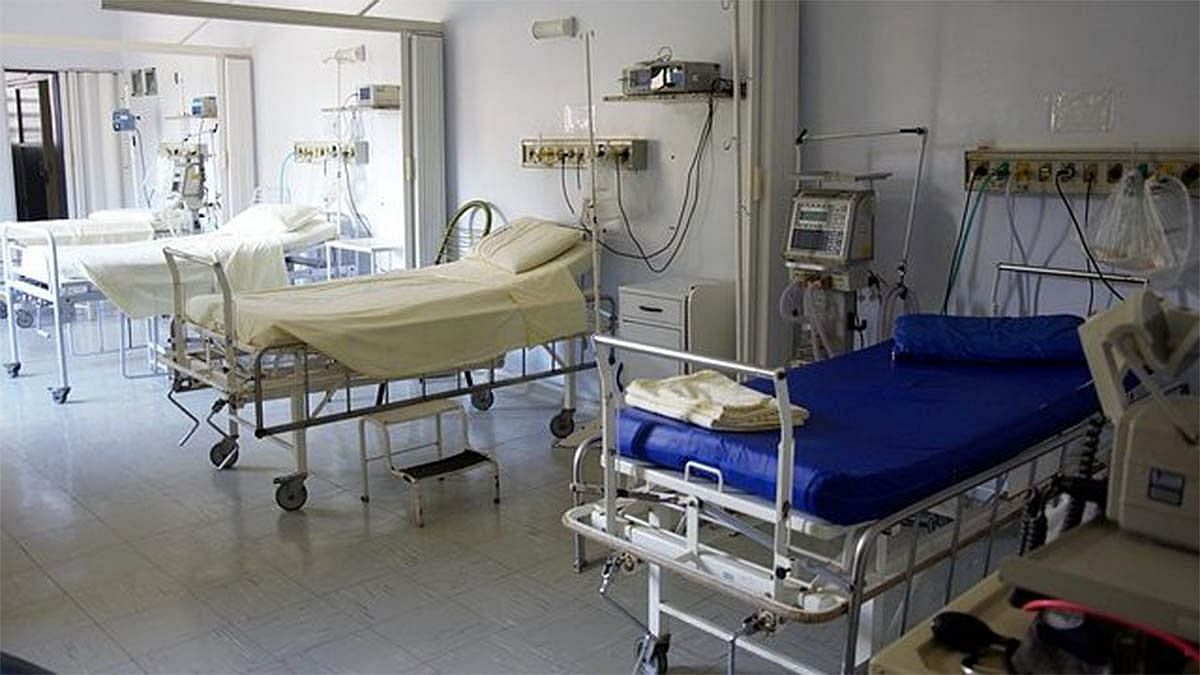 'Credit to healthcare' as Kerala leads with 42% stroke claims under Ayushman Bharat in 2019-21
New Delhi: Kerala accounted for over 40% of all insurance claims made for stroke treatment under the Pradhan Mantri Jan Arogya Yojana (PM-JAY) between August 2019 and March 2021, according to an analysis by the National Health Authority (NHA).
Doctors in Kerala say the figure could be attributed to the state's higher life expectancy – the prevalence of stroke increases with age – and access to healthcare, as well as increased awareness of stroke and acceptance of modern medicine by the population.
As many as 16,179 patients from nine states and two union territories (UTs) were treated for strokes at 536 private healthcare facilities and 299 public healthcare facilities from August 2019 to March 2021, according to the NHA analysis.
Kerala reported the maximum number of claims for stroke packages (42%), followed by Madhya Pradesh (13%), Chhattisgarh and Punjab (11% each), Uttarakhand (10%) and India. Uttar Pradesh (6%).
The analysis is a collaboration between the NHA, which governs PM-JAY, the National Center for Disease Informatics and Research (NCDIR) and the Indian Council of Medical Research (ICMR).
When a person has a stroke, the blood and oxygen supply to part of the brain is cut off. This happens if there is a blockage in one of the blood vessels (ischemic stroke) or when a vessel bursts in the brain (hemorrhagic stroke).
Dr. Rajeev Jayadevan, Vice President of Research Cell of Indian Medical Association (IMA) Kerala Chapter, said the prevalence of strokes is increasing with the years. Since life expectancy is higher in Kerala, he added, cases are relatively higher in the state.
Diabetes and hypertension – two known risk factors for stroke – are known to have a higher incidence in Kerala.
According to data from National Family Health Survey-530.9% of women and 32.8% of men over the age of 15 suffer from high blood pressure or take medication for high blood pressure.
For diabetes, the corresponding figures are 24.8% and 27% respectively. The averages for all India for women and men are 21.3% and 24% for hypertension, and 13.5% and 15.6% for diabetes.
The NHA analysis found that "the highest proportion of recipients was in the age group 60-74 (38%), followed by 45-59 (29.8%). stroke registries) in India".
"The average age of strokes ranged from 58 to 67 years in different population-based studies in India. In the 11 states/UTs, the average age ranged from 44 in Chhattisgarh to 64 in Kerala. Stroke in young people (proportion of stroke in
However, since PM-JAY beneficiaries are limited to particular socio-economic strata (in line with gaps identified in the socio-economic and caste census), and because applications submitted will also be based on the availability of services medical, the data in itself cannot be extrapolated to assess the incidence of strokes in India.
Under PM-JAY, which is the tertiary healthcare arm of Ayushman Bharat, annual medical coverage of Rs 5 lakh is provided to eligible families.
---
Read also : Young people having heart attacks are no surprise. Look at their plate
---
Longevity, Awareness and Access to Health Care
Dr. Rajeev Jayadevan of the IMA Kerala Chapter said the stroke data is consistent with the fact that life expectancy in Kerala is higher than the national average.
"Kerala has higher longevity and, perhaps depending on that, more people living with non-communicable diseases. Strokes are more common with each decade of life. It is also a fact that access to health care in Kerala is better from the ground up, so it is a well oiled machine," he said, adding that the public health infrastructure was very good. , as do private hospitals.
"There is a very high level of awareness. Multiple efforts have made everyday people and grassroots healthcare workers familiar with the basic concepts of stroke care and the importance of getting medical help during the golden hour," said he declared.
Dr. Vivek Nambiar, a neurologist at Amrita Hospital, Ernakulam, said Kerala has a high number of claims because it has a large number of neurologists and stroke centers, and modern medicine is highly accepted. .
"Kerala is a big city with 8-10 very good stroke centers. There are approximately 300 to 350 neurologists. Also, people have faith in modern medicine," he said. "Strokes in many parts of the country are mired in superstition. There are some parts where people believe that rubbing pigeon blood on the patient cures strokes. Stroke patients often consult traditional healers. But in Kerala, people go to modern centers and get treatment.
Incidence of Stroke in India
A "disability adjusted life year" (DALY), as defined by the World Health Organization, represents the loss of the equivalent of one year of full health. Strokes are among the top 10 causes of DALYs, according to the study. Its rate is highest in eastern (West Bengal, Odisha) and northeastern (Assam, Tripura) and central (Chhattisgarh) states.
"The data of The National Stroke Registry Program has shown that the crude incidence of strokes in India ranged from 96.6 to 187.6 for the lakh population in the population registers of Cachar, Kota, Varanasi, Tirunelveli and Cachar. These population-level data on the burden of stroke underscore the need for stroke services to reduce stroke disability and mortality," the report states.
He also mentions that there is a lack of up-to-date data on the availability of stroke services. In 2012, there were 100 centers providing anti-clot services and 35 stroke units with resources for comprehensive stroke management.
Data from 2018-2019 shows that the use of stroke imaging in registered cases ranged from 72% in Cachar district of Assam to over 80% in Cuttack, Tirunelveli, Kota and Varanasi.
"Structured data on imaging stroke diagnosis with CT or MRI details of imaging and confirmation of stroke type were not available," the report adds.
Public hospitals on the front line
Public hospitals shouldered almost all of the burden stroke care in Kerala (81%), Chhattisgarh (91%), Jammu and Kashmir (94%), Bihar (85.4%) and Dadra (100%). Licensed private hospitals provided the majority of services in Punjab (75%), Uttarakhand (82%) and Haryana (74%), according to the analysis.
Of the beneficiaries, 61% were men and 39% women. "With increasing age, the proportion of beneficiaries increased, and the maximum proportion was observed in the age group of 60-74 years for both men and women. The proportion of women aged 60-74 and 75+ was higher than that of men in these age groups," the analysis found.
The middle age ranged from 42 (Chhattisgarh) to 63.2 (J&K) in men, and from 49 (Chhattisgarh) to 66.3 (Kerala) in women.
(Editing by Tony Rai)
---
Read also : 18,606 fraudulent hospital transactions discovered in Ayushman Bharat insurance scheme, government says to RS
---